VOIP Phones by Tri-City Communications, Inc.
VOIP PHONE SERVICE
Hello - glad you are here. I am Bob Moore.
You are interested in changing from your old phone service to VOIP. Good move - VOIP will save you money.
TCC is associated with wireless internet company, cablevision companies, Dish TV and DirecTV and a regulated telephone companies.
So we are involved in telecommunications and we offer VOIP Phone Service nationwide.
Next step - tell me what you think you want and your situation. Yes it is easy to change.
Call me at 580-695-0331 or better to email me at voipbytcc@cox.net
Want to purchase new VOIP Phones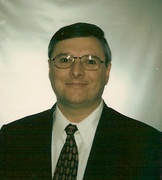 Bob Moore - phone 580-695-0331
VOIP Phones will reduce your telephone expenses.
VOIP Phones will work off your wireless internet.
VOIP Phones will work off your cablevision.
Yes you can keep your same phone number.
Yes you can use the same phones or you can purchase new VOIP phones that are really neat.